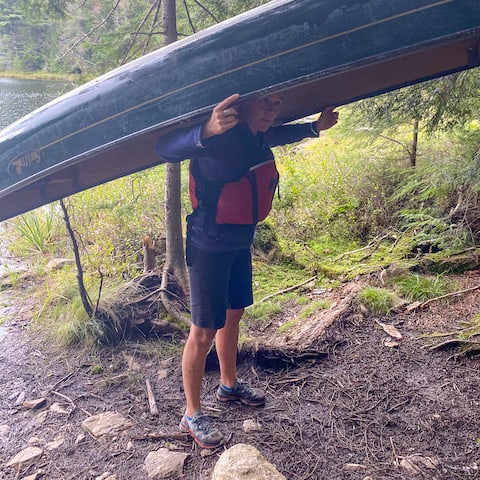 Leigh Bird
(B.Sc., B.Ed., MA Environmental Education & Communication)
Leigh Bird
(B.Sc., B.Ed., MA Environmental Education & Communication)
An observer by nature, Leigh Bird has created the Free Bird Nature School after decades of work with children in diverse educational settings. From her working in classrooms and outdoor education centres as a certified teacher; as well as leading canoe trips and yoga sessions; she brings a philosophy of education and child development that focuses on helping a child discover, not only themselves, but also the ecosystems and communities they are a part of.
Inquiry, the basis of discovery, comes naturally to Leigh who is trained in it from scientific and philosophical perspectives. Her calm, patient guidance provides her students with a positive space to learn, for themselves, the skills of observation, problem solving, synthesis and reflection that will set the foundation for a life of appreciation and wonder.
Equally at home in her garden or in the backcountry, Leigh can find the wonder of nature wherever she looks and knows how to keep it fun even when the black flies are biting and the rain is pouring!
I'm very excited to be joining the staff team this year. I'm a recent graduate of the University of Waterloo.  I have worked many summers in outdoor education and I love to write stories, read books, and play any sport as long as it involves chasing a ball or puck. Whenever I can, I love to do these activities outside. I spend as much time as I can going on walks through my neighbourhood, relaxing in my hammock, or searching for a next great camping adventure.
I love to work with kids, and find so much joy in watching them explore, learn, and having them teach me new ways of seeing the world. I'm thrilled to be working in a place where I will spend the majority of my days outside.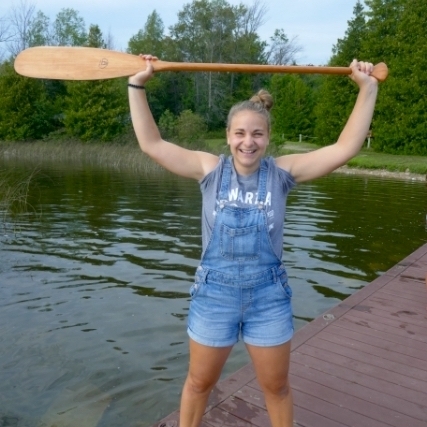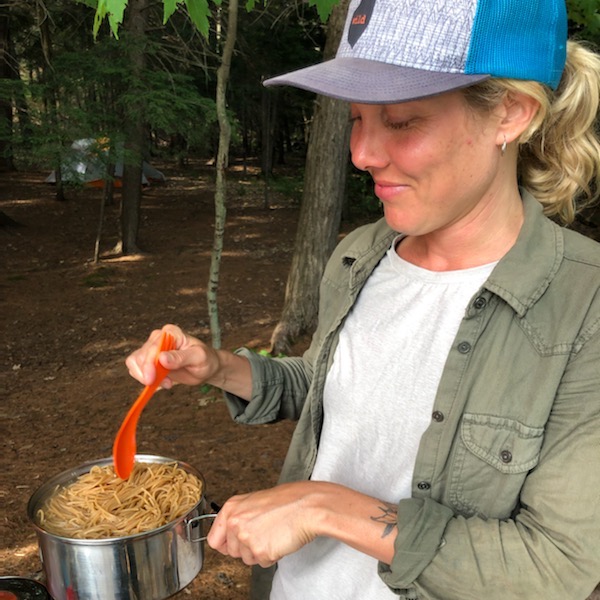 Tania has thrived in the natural world for as long as she can remember. Being lucky enough to grow up in the beautiful town of Elora inspired her sense of adventure and curiosity at a young age.
Tania is inspired by the fascinating world of fungi, culinary creations using wild foraged food, art made with found objects, stars in the night sky and backcountry camping with her three children.
Along her journey she has learned and been inspired by:
Eugene Waldorf Teacher training, Early childhood Program.
Kootenay School of the Arts, craft and design.
Yoga Teacher training at Mount Madonna, and Todd Norian.
Casacadia Permaculture Design Program with Jude Hobbs.
And the Culinary Arts program at Selkirk College.
Tania hopes to spark a sense of awe and wonder into the children at Freebird Nature school so that they grow to be passionate stewards of the forest.
After completing her undergrad in psychology, biology and business Allie worked in business for ten years.  Allie recently decided to change careers for something she passionate about and pursue a career in teaching.
She graduated from Bachelor of Education program at Queen's University, and is excited about teaching at the nature school. Allie enjoy staying active by playing team sports – she's a roller derby coach for both adults and children in Guelph. She also loves spending time outdoors in any season. Skating and snowboarding are her favourite winter activities, and loves trail biking and hiking in the warmer months.
She has travelled across Canada and experienced nature while camping and hiking across the country. I'm excited to explore the outdoors with the students at the nature school!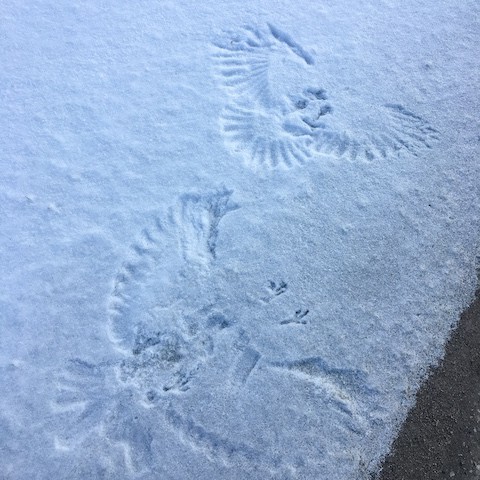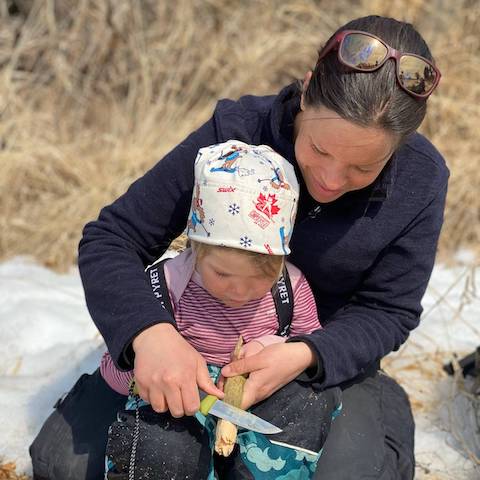 Whitney likes getting messy, watching the clouds and building things no one asked for. She comes from an engineering and natural sciences background, and in a past life worked on river restoration studies and source water protection plans for the province. 
Whitney has taken up gardening and cross-country skiing with a trial and error approach, and she and her family bring the scientific method on their many adventures hiking, camping and kayaking. She loves working and volunteering with children and seniors in the community and is a passionate advocate for their storytelling.